Vision
A young person's career reflects the progress they make in learning and work. It is part of the vision of South Axholme Academy that all students have a planned programme of activities to help them choose pathways that are right for them. Students when they leave South Axholme Academy will be able to manage their careers, sustain employment and achieve personal and economic wellbeing throughout their lives.
Students leaving South Axholme Academy will be Ready, Resilient, Respectful in their future career journeys.
Our Aims
The main aims of careers provision at South Axholme Academy are to:
Prepare students for life post-education.
Develop an understanding of different career paths and challenge stereotypes.
Develop an understanding of the differences between academy and work.
Inspire students to chase and achieve their dreams.
Help students to access information on the full range of post-16 education and training opportunities.
Support students after leaving academy.
Offer targeted support for vulnerable and disadvantaged young people.
Instil a healthy attitude towards work.
Our programme is aligned to the GATSBY BENCHMARKS
An overview of the careers provision at the Academy, by year group can be found here.
Apprenticeships – click here for more information
For useful links for career exploration, information and progression click here.
Enterprise Advisor
We are delighted to be partnered with Jason Boasman a Site Development and Operations Manager (Highways and Transportation) at Leeds City Council as our Enterprise Advisor.
An Enterprise Advisor works directly with a school to help develop its careers programme and support events which take place throughout the year.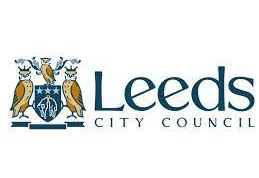 Labour Markets
When thinking about career plans, it is useful to consider local Labour Market Information (LMI).
Labour market information tells you about the workplace or labour market. It describes the condition of the labour market, past and present, as well as future projections. It makes clear where work opportunities are increasing or decreasing, what occupations exist, what you need to study to become a professional in that occupation, what is required to take up an occupation, how you can find a job, change job or progress in a career.
LMI for All brings together existing national sources of high quality labour market information that can inform people's choices about their careers. After successfully completing its pilot stage, LMI for All has been given full project status.
Explore other websites that present information on the UK labour market
 is a careers website which uses LMI for All to provide context alongside careers videos
 is an online source of careers information for young people, parents, teachers and careers advisors
RCU Ltd. is a data dashboard which draws on LMI for All data and is designed to help inform curriculum design
Use the links here to get information from the National Careers Service about local LMI:
Labour Market Information - January-March 2020
Information for students - Unifrog
Unifrog is an online platform that allows students to explore different career, post-16 and post-18 option course and apprenticeship options. Unifrog brings all the available information into one single, impartial, user-friendly platform that helps students to make the best choices and submit the strongest applications.
All students at South Axholme Academy have a username and password, where they can:
Explore what subjects they would be interested in studying and how these choices can lead to different career paths and higher education.
Discover and sign up to online courses in areas that they are interested in.
See what is needed to make a successful application to a sixth form or a college.
Explore how to successfully apply to an apprenticeship or university course, including universities abroad.

Information for Parents
Parents play an important role in guiding students in their progression from South Axholme Academy.
There is information below which you may find useful.
South Axholme students are given login details to the South Axholme Academy Be Ready micro site, this has current Labour Market Information and Apprenticeship opportunities on, which can be accessed at home; we would encourage you to use them together.
Careers Education and Guidance begins at South Axholme Academy in year 7 and is delivered through tutor time, general studies lessons, enrichment days and other bespoke events which are planned into the academic year. We help students to explore their aspirations and career interests and encourage the use of careers computer software to explore potential future career opportunities.
You can help your child start thinking about careers by pointing them towards useful sources of information. There's nothing to stop them beginning their research as soon as they're ready.
There's plenty of information online to help your child find out what different careers are like. Follow these links for more information:
https://nationalcareersservice.direct.gov.uk/job-profiles/home
https://inspiringfutures.org.uk/our-services/career-insight-events
https://amazingapprenticeships.com/apprenticeship-resources/
http://www.thebigchoice.com/Career_Advisors
If you want to know more from our qualified Careers Advisor email Miss Bagshaw via admin@southaxholme-iet.co.uk who will be able to coordinate this.
General Tips
Once your child has some ideas about where they want to do with their career, encourage them to look into what they need to do to get there.
As well as helping them decide on their next steps, this will encourage them to develop the decision-making skills important in adult like. They will need to weight up the pros and cons of various options, make a decision based on the information available – then put their plan into action. Encourage them to look at a wide range of careers – almost every job is open to both males and females.
Encourage them to develop their skills through out of school activities and interests. This will help them when they are applying for courses or jobs.
Encourage them to find out about the world of work through work experience and business activities at school.
Go along to open evenings or careers events at the school and colleges.
Getting the Right Qualifications
Getting the right qualifications for the right career requires students to know their individual career paths. This can be a real challenge in Year 9 with their options.
Local further education college and providers attend the Year 9 Options evening at South Axholme Academy to help encourage the right choices.
Ultimately it is about what the students enjoy that can determine their individual pathways.
More detailed Careers guidance is offered in Year 11 to help students make the right decisions for their next steps
Supporting your child's career plans
Making career plans is an important part of growing up, but it can be a challenge. As a parent, there's plenty you can do to support your child and help them find the career that's right for them.
Your child will have decisions to make at different stages, so it's worth raising the subject of careers from time to time over a period of years.
It doesn't have to be a formal discussion – especially when they're young. You might want to talk about types of job that are in the news, or the career choices of someone your child admires.
You could also discuss types of career that might be relevant to their interests, and whether a high salary is a priority.
Information for Employers
At South Axholme Academy we are passionate about supporting our students to achieve their full potential.
A key factor in achieving this is providing students with inspiration through finding out more about the world of work and the local and regional opportunities.
If you are willing to support and can commit time we would be delighted to hear from you.  Below are a few examples of how you could support our careers programme:
Mock interview day with year 10 in the summer term – our learners really value this opportunity
Being part of our year 10 careers fair
Supporting our CV and job skills workshops
Providing talks about your industry/sector and your own career journey
Allowing a group of learners to visit your place of work
Work shadowing/work experience placements
Contact out careers team to support your future workforce recruitment needs.    
Policies
Need Help? Get in Touch.
If you require any further information regarding careers, please contact one of the team.